Our strategy for growing lifelong followers of Jesus is not working
"You're Losing Us"
Current research across the Western world, along with some from the developing world, is shouting to us that our contemporary 'GIFT generation' of young people (Google, iDevice, FaceBook, Twitter), which is more connected and more isolated than generations before them, is walking away from their faith and their connection to church. This concerning trend has been the area of focus from many authors today.
We are losing young people from the Christian faith and from our churches.
We can do something about it.

Despite all our incredible children's, youth and young adult programs, we have not been able to stop this mass exodus from our churches. We have not just lost one generation, we are losing several.
David Sawler, Goodbye Generation (USA)

50,000 young people a year are leaving the Christian faith and deciding that they have 'no religion'.
Phillip Hughes, Christian Research AustraliaPointers Bulletin June 2013
*See the Reading List on our Resources Page for more titles
This matter is urgent and is bigger than any one organisation or denomination.
A strategic alliance of organisations, committed to working together to change these current statistics, is extending and invitation to all key leaders and thought leaders to join a conversation and to lead a process for change that starts at the local church level. Let's journey together through this crisis into our shared future.
This is a discipleship issue.
When Jesus commissioned us to 'go into all the world and make disciples', He wasn't describing disciples who follow Him for 12 years and then walk away from their faith. The church's task is to develop lifelong, active followers of Jesus.
This is a leadership issue.
As such, it requires the attention and resolve of each nation's church leaders and their leadership teams.
There is no short term solution.
A long term commitment to an intentional discipling strategy is required.
In summary, the core issue that needs to be addressed, which is at the heart of this disturbing global trend, is an urgent rethinking of what does it take to grow lifelong, active followers of Jesus.
A 3 year conversation with representatives from major Christian organisations and denominations, along with an exploration of reports, research and literature from across the Western world, has revealed some of the missing elements in this process of making disciples. The beginning of a response will see long term plans built around 10 key 'pillars' which will provide local faith communities with some focussed direction for reversing this trend.
These findings have been put together into a strategy that empowers local church leadership to be agents of change in this process. We believe the solutions lie within each gathered faith community. This is not a promotion for a new glossy resource kit or a 12 week course.
Here2Stay aims to:
alert parents and church leaders to the current data about the declining church/faith trend
rediscover biblical emphases that have been overlooked which begin to explain why we are at where we are today
present some suggested building blocks for more effective discipleship for parents and faith communities
empower parents and church leaders to devise and implement their own localised strategies
Here2Stay Convictions.
Here2Stay has God at the centre. While the language has a strong focus on context, experience and journey the ever present goal is that all that is outworked in homes, churches and communities builds an ever deeper connection to our trinitarian God.
Here2Stay is dependent on the leading of the Holy Spirit. It is the Spirit who disturbs thinking, prompts action, provides creativity, brings conviction and develops unity. Here2Stay creates spaces and fuels conversations where the Spirit of God can bring transformation within individuals, families, churches and communities.
Here2Stay looks to the Bible as the source of truth. The foundation and motivation for this rethinking journey is based on texts from the Scriptures which inform, challenge and inspire.
Here2Stay gives strong affirmation for the Gospel as Word as a vital ingredient in the journey of faith. When information about truth is expressed in the Gospel as Word and this is complemented by the appropriation of this truth expressed through formational experiences, true transformation takes place in a person's life. Here2Stay's focus is on exploring the rich resources of these formational experiences.
Here2Stay is focused on helping people grow as disciples of Jesus. Therefore our focus is on helping those who have made a commitment to follow Jesus, to walk in the footsteps of Jesus, and to actively serve the work of the Kingdom for all of their lives. We passionately believe in evangelism. We believe that God has inspired some excellent evangelistic strategies within the body of Christ. However, we have much more to discover about the discipling process.
Featured blog
Featured video
Cyberbullying disproportionately affects teens and young people – yet why is this the case? Leading cybersafety expert Susan McLean discusses the reasons why cyberbullying is so prevalent among this age group, the legal consequences and what can be done in schools to better prevent it
Check out this video to help your thinking, stimulate your ideas and clarify your responses.
Featured resource
Splink is a simple way to link your family together spiritually. Through FREE weekly emails packed with ideas, Splink helps you and your family engage in conversation. Whether it's making memories or having fun together, Splink allows you to capture those teachable moments to impress spiritual truths and life lessons on your kids.
click here for more information
Can Family Dinners Protect Kids From Cyberbullying?
It is thought that as many as one in five teenagers have experienced online abuse or cyberbullying. The effects are alarming; researchers say that cyberbullying can increase the risk of mental health problems as well as the misuse of drugs and alcohol. Read more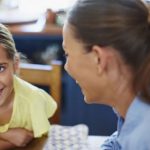 An introduction + 2 foundational principles